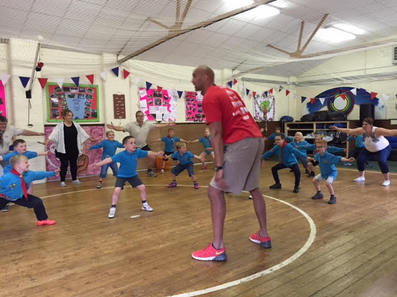 Mountsorrel Beavers where in for a treat when basketball super start Anthony Rowe from the Leicester Riders who came down to and taught the Beavers some great basket ball skills.

They took part in a team warm up session, practiced their dribbling skills, as well as learning how to move with the ball.

One of the things Rowe also taught them was how to do chest passes and work as a team. Both key skills for any budding young Beaver basketball player!

Thanks to Anthony for coming down to teach the Beavers some championship winning basket ball skills.