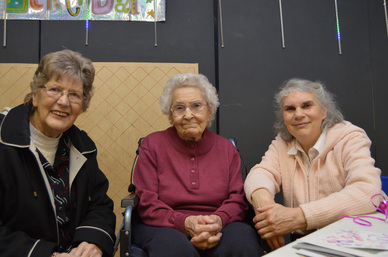 Dot Wilkes, one of the longest serving Scouts in both Leicestershire and Charnwood District,
recently celebrated her 90th birthday!

Dot has been part of Scouting in Leicestershire since she was 15 years old, and has helped
hundreds of young people and adults on their adventure through Scouting.

She has been a member of Syston Scout Group for a number of years, so to celebrate her birthday
they held a special party at Systons Scout HQ, with all of her Scouting friends and family. The group
even had a spectacular birthday cake in the shape of a uniform made especially for the occasion -
and very tasty it was too!

We wish Dot all the best, and a very happy birthday!