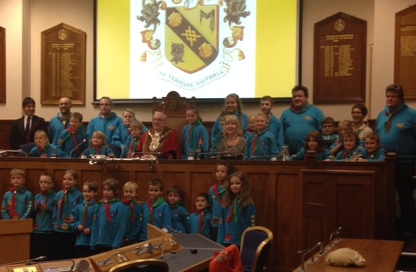 The Beavers of 1st Mountsorrel have been busy! They have been on a trip to Loughborough to visit the Lord Mayor of Charnwood.

They got to sit in the Council Chamber and learn all about the Mayor and what he does. The mayor also presented six of the Beavers with their Chief Scout Bronze Award, the highest award a Beaver can achieve.

Congratulations to the six Beavers and thank you to the Mayor of Charnwood.